Riviera High School offers education to high school learners in three major packages namely Cambridge, Business and Technology Education Council(BTEC) and Rwanda National Education program.
Riviera High School has been offering Cambridge curriculum since 2010. This is a very broad and well balanced curriculum that is offered in over 160 countries over the world. Our school is part of the 10,000 schools across the world that offer one of the most reliable, reputable and well established educational programs. Our team of professionals who are well versed in the Cambridge Curriculum are here to cater for the educational quests of the various learners in this program. Well-furnished classes, library and science laboratories among other facilities are readily in place to enhance the teaching and learning experiences of all learners. At Riviera High School, we endeavor to give our learners memorable learning experiences in an effort to make learning enjoyable and enriching. Our learners are prepared to be confident, responsible and reflective.
The Cambridge program that we offer is grouped into three stages as explained below;
Cambridge Lower Secondary (Checkpoint Level)
This stage comprises of Year 8 and Year 9, and accommodates learners between the age of 11 and 14. Learners enrolled at this stage should have completed at least 6 years of primary education anywhere in the world or its equivalence. It is important to note that at this stage, students are introduced to a number of subjects such as English Language, German and French Language, Mathematics, Physics, Chemistry, Biology, History, Geography, Business studies, Economics, Information and Communication Technology, Global Perspectives, Literature in English, Physical Education and Music. At the end of the two-year course, our learners sit for Checkpoint examination in four subjects namely; Mathematics, Science, English and Global Perspectives. Having successfully completing the course, learners are awarded a Statement of Achievement from the awarding body; Cambridge International. This is an exciting stage that enables us groom young learners and prepare them for the next academic journey, thus providing a visible path as they discover their career opportunities that lies ahead of them.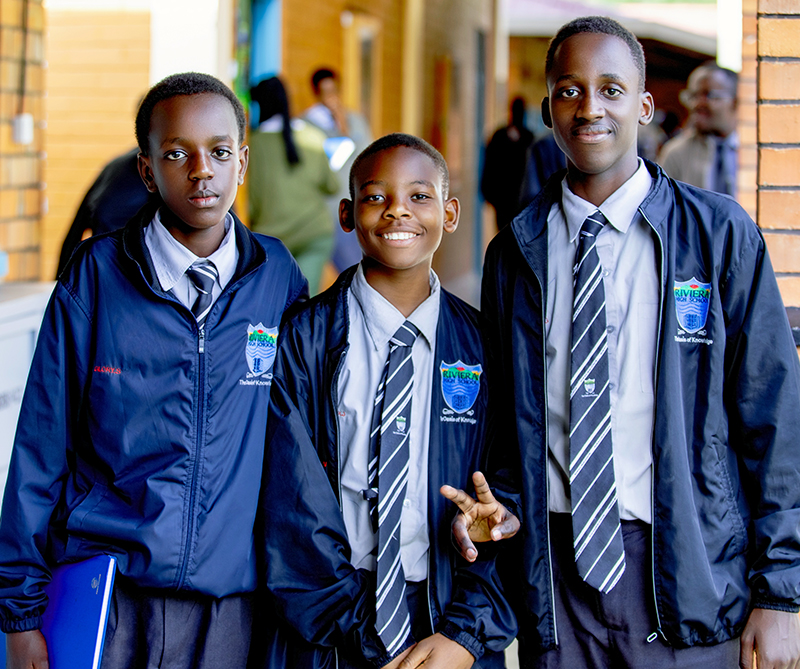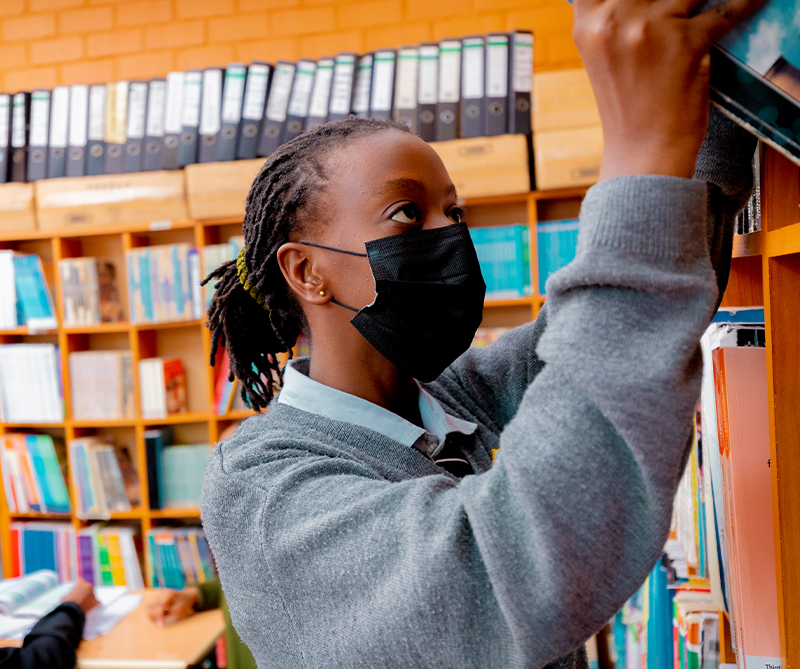 Cambridge Upper Secondary (The International General Certificate of Secondary Education)
This is the stage comprises of Year 10 and Year 11. At this level, learners are encouraged to consult widely in relation to subject selection, since the choice made determines the eventual career. We understand how career choice is complex and yet so vital in one's life. It is for this reason that we encourage learners to be very close to their mentors, teachers, parents so that they can make the right choice. Despite the fact that we encourage learners to pursue their choice of subjects, the final decision as advised by the office of the Deputy Principal in charge of International Programs is based much on the ability and performance of the child. Learners are required to select 7 subjects in order to meet the Cambridge International's requirements. At the end of this level, learners sit for International General Certificate of Secondary Education (IGCSE) upon successful completion.
Cambridge Advanced Level (General Certificate of Education)
This is a two year course that comprises of Year 12 and 13 after which a child can successfully enroll in any University here and abroad. Our team of professionals take care of the learners through this stage by giving them content based knowledge, life skills and a variety of approaches to life. This prepares the learners for life after High school. Students select a minimum of three subjects which were well performed at IGCSE at the same time relevant to their future career. The Learners sit for their final exams in May-June series and are awarded a General Certificate of Education by Cambridge International upon successful completion. Students choose from the following groups of subjects in view of their career aspirations: